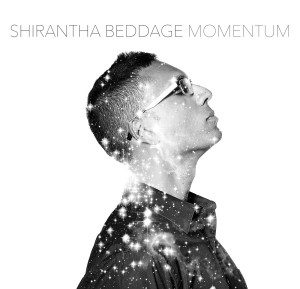 Shirantha Beddage – "Momentum" CD Release with special guest Will Kennedy
Following the success of his JUNO-nominated album Identity, baritone saxophonist Shirantha Beddage continues to deliver his brand of high-octane modern jazz on the new album, Momentum, featuring Will Kennedy of the Yellowjackets.
Having won numerous accolades in Canada as a performer and composer, including the Galaxie Rising Star Award at the Montreal Jazz Festival, Shirantha Beddage has firmly established himself in the Canadian jazz scene. For this new album, his compositions reflect his childhood fascination with the physical sciences, as he explores the tension between oppositional forces in music and the world around us.
The music is drawn from Beddage's most diverse range of influences thus far, including New Orleans jazz, R&B, film music and folk songs, providing a musical landscape that is accessible, varied and complex.
Shirantha Beddage – baritone saxophone and bass clarinet
Nancy Walker – piano
Rich Brown – bass
Will Kennedy – drums
Here is Shirantha at the Montreal Jazz Festival...

Date/Time
Date(s) - 26/09/2016
4:00 pm - 7:00 pm
Location
KW Jazz Room
Category(ies)