We are extremely excited to show off our new Live Music Listings page on studio-a-recording.com.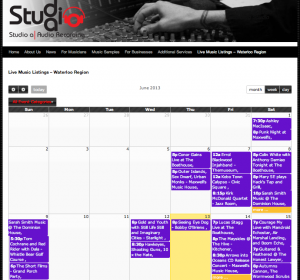 There is amazing talent within Waterloo Region and supporting that talent at a local level is critical if we want the scene to grow. The goal for this calendar is to create one central location where people will visit and become informed about shows that are happening locally. Although the concept of an events calendar is not new, we have added a bit of a twist. The calendar has been designed to allow the bands themselves to add their upcoming events!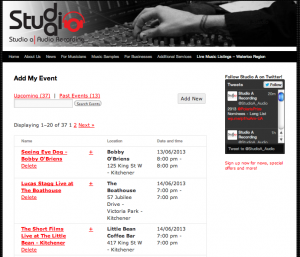 To add an event, musicians simply need to visit the studio-a-recording.com, find the "Live Music Listings – Waterloo Region" tab, choose "Add My Event" and "Add New".
From there it is just a matter of filling in the event name, date, and time.
Input the name and address of the venue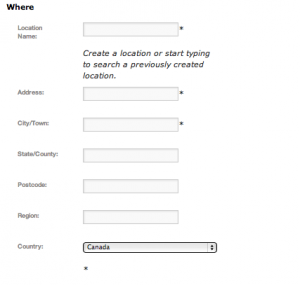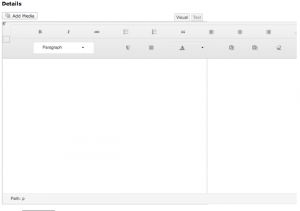 Links to a musicians website and other general information can be added into the "Details" field.
Lastly, select the category that best suits the event and add any images to be included with the post.
Once the event has been submitted, final approval is needed before it is posted to the calendar.
The only way to grow the music scene in Kitchener-Waterloo is to support those musicians that are part of it.