http://www.universalmusic.com/scott-greer-named-executive-vice-president-marketing-commerce-def-jam-recordings/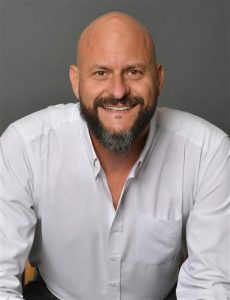 NEW YORK, August 16, 2017 – Scott Greer has been named Executive Vice President of Marketing & Commerce, Def Jam Recordings, it was announced today.  In his new position, Greer will join Def Jam's senior executive team in leading the legendary label forward, and will immediately oversee the company's marketing, digital, commerce, branding and creative content initiatives.
Greer's impressive resume includes a six-year tenure as the Senior Vice President of Marketing for Columbia Records and most recently three years as Executive Vice President of the Capitol Music Group. Throughout his extensive career, Greer has been renowned for his creative vision and marketing acumen. He has created and overseen chart-topping, multi-platinum and Grammy Award-winning campaigns for some the most important and successful artists working today, including Adele, Beyonce, Katy Perry, Lil Yachty, Sam Smith, Halsey, Daft Punk, Jack White, Pharrell Williams, J Cole, Beck, Mary J. Blige and John Legend.
Greer said, "Def Jam is a truly iconic label. Very few brands have been as synonymous with quality and as definitive of the culture as Def Jam Recordings. Now more than ever, we are seeing the global reach of that culture, and Def Jam is rightfully at its center. Authenticity and cutting-edge artistry have always been at the core of Def Jam's spirit, and its incredible roster includes some of the most influential voices and exciting new trailblazers in music today. I am thrilled to be joining the team at Def Jam, and honored to be part of its great cultural legacy."
About Def Jam Recordings
Def Jam Recordings was founded in 1984 by Rick Rubin and Russell Simmons, and has represented the very best in cutting edge music and youth culture for over 30 years. Def Jam Recordings began as a maverick independent label inspired by downtown New York's vibrant street culture and the emerging sound of hip-hop, pioneering iconic stars like LL Cool J, Slick Rick, The Beastie Boys and Public Enemy. Over the following two decades, Def Jam established its dominance with acts like Jay-Z, DMX, Ja Rule, Method Man & Redman, Ludacris, Rihanna, Jeezy, and Kanye West. Now in its fourth decade, Def Jam's music and lifestyle has grown into a global brand – synonymous with creativity and authenticity – encompassing a diverse roster of marquee and emerging stars like Kanye West, Justin Bieber, Alessia Cara, Logic, Vince Staples, Jeremih, Jeezy, Big Sean, YG, 2 Chainz, Desiigner, Bibi Bourelly and Jhene Aiko, among others.