http://www.fyimusicnews.ca/articles/2017/10/13/david-fosters-hometown-fundraising-gala-mega-event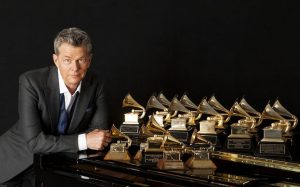 The stars will be out in Vancouver for the David Foster Foundation 30th Anniversary Miracle Gala & Concert, as guests including Oprah Winfrey, Goldie Hawn and many more gather at the Rogers Arena on Saturday, October 21st to help raise funds for families undergoing life-saving paediatric organ transplants.
For the past 30 years, the David Foster Foundation has supported the non-medical expenses of more than 1,100 Canadian families.
Each year, in support of the Foundation, the Miracle Gala Concert brings celebrity friends from around the world together for an unforgettable evening filled with remarkable performances and surprise guests, all handpicked by Foster.
Celebrity guests in attendance at the 30th Anniversary Miracle Gala & Concert include:
Oprah Winfrey, Steven Tyler, Goldie Hawn, DR. PHIL McGraw, Jay Leno, Bo Derek, Carly Rae Jepsen, The Tenors, Andre Agassi, Steffi Graf, Erin Foster, Sara Foster, Tommy Haas, Matteo Bocelli, Ben Mulroney, Brian & Mila Mulroney, Ruben Studdard, Pia Toscano, Laura Bretan, Jim Treliving, Terry David Mulligan, Russ & Paris Courtnall, Geoff Courtnall, MICHAELA Pereira, Trevor Linden, Melissa Peterman, Rick Hansen, Shelea Frazier, Caroline Campbell and William Joseph.
Concert tickets, ranging from $49 to $119, are still available through Ticketmaster.
About the David Foster Foundation 30th Anniversary Miracle Gala & Concert
The 30th Anniversary Miracle Gala is presented by Parq Vancouver, a new entertainment destination in the heart of downtown Vancouver's entertainment district.
Parq Vancouver is home to the JW Marriott Parq Vancouver and a first-to-market Autograph Collection Hotel, the Douglas.
30th Anniversary Gala Partners:
Presenting Partner: Parq Vancouver
In Partnership: TELUS, Aquilini Group, and WestJet
Luxury Sponsor: Bedat & Co.
Red Carpet Sponsors: Boston Pizza, S.G. Cunningham Limited, Bonnie & John Buhler
Media Partners: Canada Wide Media Ltd., Global Television, PostMedia
Invitations & Graphic Design: PALETTERA
Wine Sponsor: Inniskillin
Craft Beer Sponsor: Bomber Brewing
Liquor Sponsors: Nutrl Vodka & Tempo Gin