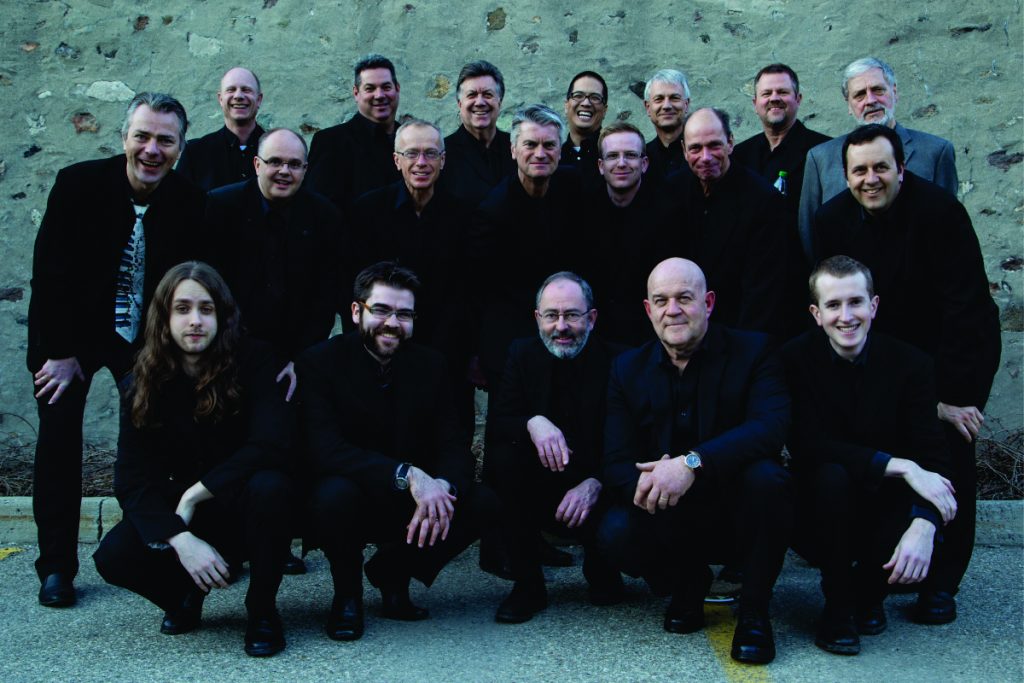 The Big Band Theory had its genesis in Kitchener-Waterloo, Ontario, without any clear idea where this project might end up. And… WOW! what an explosion of sound when seventeen of Kitchener-Waterloo's (and beyond) most talented jazzers showed up for that first rehearsal in October 2011.
 The band's music ranges from the danceable swing music of Benny Goodman's orchestra and Sammy Nestico to Jazz Rock of the 1970s right up to the extraordinary contemporary sound of the Big Phat Band of L.A. The Big Band Theory is an exciting band to listen to and hear live.
We will draw for a ticket to the Jazz Room New Years Eve bash during the show!
Music Director – Robin Habermehl
Vocals – Robin Habermehl
 Reeds
Ken Hadley Flute, soprano & alto sax
Mark Laver Soprano & alto sax
Robin Habermehl soprano, alto & tenor sax, vocals
Ryan Cassidy Tenor sax
Taylor Ellingham Baritone sax
Tim Moher Alto sax
 Brass
Bruce Gordon Trumpet
Chris Alcantara Trumpet
Kevin Kalbfleisch Trumpet
Randy Brown Trumpet
Rob Gellner Trumpet
Paul Ellingham Bass Trombone
Robin Jessome Trombone
Ron Schirm Trombone
Steve Hagedorn Trombone
 Rhythm
Andriy Tykhonov Piano
Andy Macpherson Drums
Greg Prior Bass
Stephen Zurakowsky Guitar
Can we fit them all on the stage? Yes we can!!
BBT plays "The Count is In"

Date/Time
Date(s) - 18/11/2016
8:30 pm - 11:30 pm
Location
The Jazz Room
Category(ies)