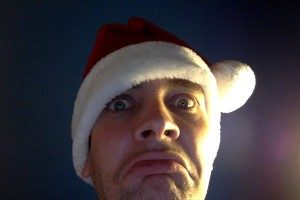 We're taking your favourite carols, your most beloved jazz standards, some pop tunes that you're like "meh" about, and your most despised internet memes, stirring them into a rich, saucy, salty goulash, and throwing them at you from the stage.
To make up for this inconvenience, there will also be cake.
In the true spirit of the season, there will be a section reserved for arms-crossed, scowling jazz purists.
Featuring the untimely talents of Derek Hines (song man), Jason White (piano man), Rob Gellner (trumpet man), Tom Nagy (bass man) and, for the first time ever on the Jazz Room stage with the likes of us, Mr. Adam Bowman (drum man)!
Come get mashed!

Date/Time
Date(s) - 23/12/2016
8:30 pm - 11:30 pm
Location
The Jazz Room
Category(ies)