Scott Weiland was an American musician and singer-songwriter. During a career spanning three decades, Weiland was best known as the front man for the successful rock band Stone Temple Pilots from 1986 to 2013, as well as the super group Velvet Revolver from 2003 to 2008. He had also established himself as a solo artist, releasing four studio albums, a cover album, a live album and collaborations with several other musicians since 1995.
Weiland's onstage persona was known as being flamboyant and chaotic; he was also known for constantly changing his appearance and vocal style, as well as his use of a megaphone in concert for vocal effect. Widely viewed as a talented and versatile vo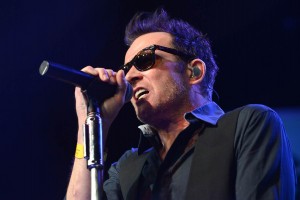 calist, Weiland has been ranked in the Top 100 Heavy Metal Vocalists.
It is hard to see such a legendary rock vocalist pass away especially at the young age of 48.
Your influence on the music industry has impacted an incredible amount of people and that you will not be forgotten!
R.I.P Scott Weiland