http://www.therecord.com/whatson-story/6762400-encore-records-celebrates-defying-the-odds/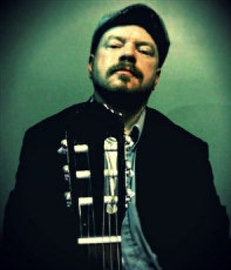 It's Monday, early afternoon. Today, owner Mark Logan is excited about a new order that's just arrived, including more copies of The Monkees latest album "Good Times" which had sold out.
"People are really responding to it and it has done way better than anybody thought it would," says Logan adding the band was smart to release singles in advance and then "push the hell out of it."
People want the record because of "She Makes Me Laugh" written by Weezer's Rivers Cuomo and "You Bring The Summer" written by XTC's Andy Partridge.
"Those were the first two singles," says Logan, opening the box. "They are good songs. I don't know that it necessarily sounds like the Monkees specifically but it's a really good pop record."
It's this sort of insight into the business that customers like, and likely the reason Encore Records with Logan (and venerable staff members Chris Boyne, and Al King) continues to cater to audiophiles of all ages year after year.
Like the sign says — Not a Dog Disc in the Dump since 1981.
There's no doubt that vinyl has made an astounding comeback. Logan says younger people buy vinyl — they appreciate the difference in sound quality.
"But it also got them back buying CDs. That is one thing that nobody talks about. It was a popular perception that CDs were going to end. But we sell more CDs than we do records," he adds.
That makes sense, with today's reissued 180-gram vinyl costing $40 to $50, compared to a CD at $10 to $15.
Whatever listening format they prefer, Logan is appreciative.
"I think we have been lucky that this area has been really supportive. And they seem to really be into music," he notes. "If you look at all of the stores that have come and gone over the years, there are a lot of bigger and better stores than us that aren't here anymore," he says. "We are still here by the grace of the people who shop here. I am happy that they still want to come in."
He says the idea behind a 35th anniversary bash (with cover charge proceeds going to the local food bank) is to celebrate the fact that Encore still exists.
"We are still here. That is the surprise of it," he exclaims. "Each year I am always wondering if we get to do it another year. Then we did 30 years and, it's well, we should have a party because it's not going to be 35. And then 35. There's definitely not going to be a 40. But who knows?"
"In this industry it is something a bit unusual. We also wanted to have a party to say thanks to everyone who has supported us for all these years. It's the only reason we've been able to survive everything that's happened both with the record industry and things like the LRT construction, which was pretty devastating, After 30 years, we celebrated honestly because I couldn't envision a 35, but here we are!"
Encore's party playbill includes local singer/songwriter Christina Miter with Busted Flat musician Lynn Jackson (in a debut duo) plus other Busted Flat artists including Ginger. St. James and The Grinders, Lucas Stagg, and Mike Elliott and The Audio Kings.
Plus Nathan Coles. Coles was part of the highly successful Nathan Coles Outfit (with bassist Chris Hierlihy, guitarist Jordan Howard, and drummer Vish Khanna) performing at Hillside, and sharing stages with the who's who of the Canadian indie music — from Jim Guthrie, and Cuff the Duke to The Constantines, playing venues across the country. In 2003 he released his solo EP "Bird." His 2005 followup was the equally-acclaimed "Twelve Upheavals that Brought the Redwoods to Flight."
Coles is known for his stirring melodies and unusual yet thought-provoking lyrics with a vocal cadence à la Neil Young, Martin Tielli, or Hayden.
He has a son called Lochlan. And now after "a fatherly hiatus," Coles is ready to get back into the music scene with new acoustic/electric band Hellion Ton, and a "mountain of unreleased songs" which he often tests out on the "sketch book" of Jimmy Jazz's open stage.
Coles is now in his 17th year running the Sunday night jam, "making the inexperienced sound audible."
"Everyone has a different touch with delivery. It is a sonic curiosity to achieve the ideal sound for that individual so it's like school every night," he notes.
He says Sunday night jams sometimes have had 12 people on stage at once, including guests Hawksley Workman, Owen Pallett, and Andy Maize, plus late "Monday night jam neighbour" Paul MacLeod.
He's excited to play the Encore bash with his new band "The Trio-esque Nathan Coles" which is sometimes two, three, or four hence the "esque."
"I used to play out so often, all around the Toronto tri-city area and the whole circuit — Ottawa, the east coast, and a lot of Canada, and Germany, in Europe. But I fell off the scene for a while. And now I am trying to get back out there."
Encore Record's 35th Anniversary Bash
The Boathouse
Victoria Park, Kitchener
Saturday, July 16
8 p.m.
$10
www.kwboathouse.ca